Archive for the 'Events' Category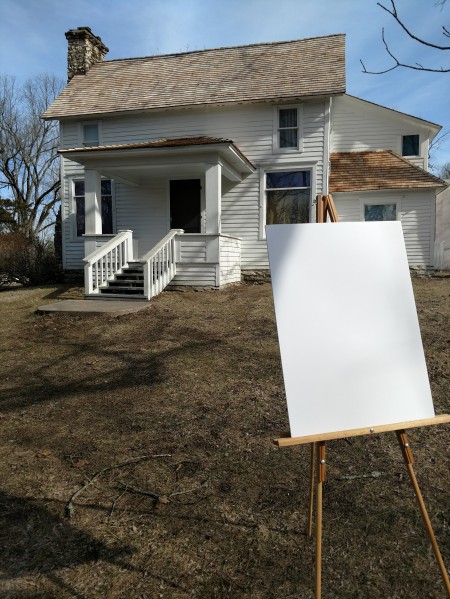 The Justamere Club, founded in 1919, was a national event that was very popular during its time. Laura Ingalls Wilder had a prominent part in the local Mansfield club as Secretary-Treasurer. Ladies met to talk seriously of current events, new books, music, history, and many times, art or nature was led by the leader of the day. Rose Wilder Lane was a guest quite often and would share anecdotes of her travels. The Club song was an original composition written by Mrs. Wilder and set to music by a Mrs. Marquis from Switzerland.
In order to continue raising funds for the preservation of Mrs. Wilder's Crazy Quilt, a Justamere Event has been organized for Saturday, June 9th at 1pm. This particular event will focus on Painting and Conservation.
Join us here at the Laura Ingalls Wilder Home as we create our very own works of art. No skills are required. We will paint on canvas and then learn how to conserve that painting for the future. A $60 ticket includes all of the needed painting supplies, a guided painting session, tours of the Homes and Museum, refreshments and a guided conservation activity.
This Event is limited to the first 30 tickets sold. Your tickets may be purchased  online  or by calling 417-924-3626.