Archive for the 'Events' Category
The 62nd Season of the Laura Ingalls Wilder Association is coming to a close with Friday, November 15th, being our last day open for 2019. This year, we have had over 30,000 people visit us from near and far, and over 90 groups who booked tours.
The Historic Farmhouse will be open one last time this year for our free Open House "Christmas at Laura's" on December 7th. Check the Calendar of Events for more information.
Mail Orders from our website are available year-round. Order by December 19th to make sure your gifts are available for the Holidays. If you are local, our Bookstore will be open from 10 am-2 pm, Monday through Friday, until December 13th.
We look forward to seeing you during our 63rd season, beginning March 1st, 2020!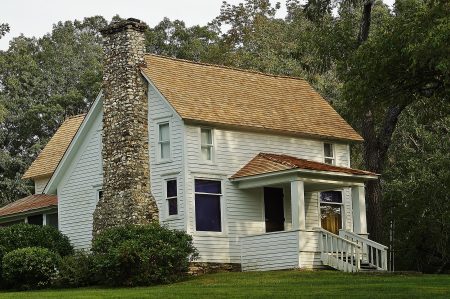 Our 150th Birthday Celebration for Laura Ingalls Wilder was a wonderful success. We would like to thank each and everyone who came, who gave, who helped and even those who dreamed from afar.
The Laura Ingalls Wilder Home Association's most important purpose is to care for Rocky Ridge Farm and all of the Wilder's treasures. We wish to continue Mrs. Wilder's legacy and her contribution to children's literature through out future generations.
We thank you for commemorating Laura Ingalls Wilder's 150th Birthday with us as we sought to raise money for the Historic Farmhouse roof. It is our pleasure to tell you that the funds have been raised and that the new roof is now ready for winter. Again, we thank you for joining with us as we take care of these important resources given to us.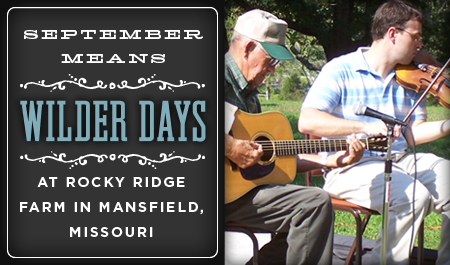 Come Saturday, September 21st for our annual celebration commemorating Laura Ingalls Wilder, America's favorite pioneer girl, and her cherished Little House books. We will be having our 6th Annual Fiddle Contest on Wilder Day. It will be a great day to enjoy fiddle music on the property as well as to hear Pa's Fiddle played.  Go to Calendar of Events for details.
Wilder Days is an annual event that is held by the community of Mansfield, Missouri, to remember and recognize one of their favorite and very famous residents, the late Laura Ingalls Wilder.  Laura enjoyed living and working on their farm in the Mansfield community and spent many hours writing her childhood experiences of pioneer life in this country which became the favorite Little House books that children love today in many countries besides our own.
Venders and volunteers from the community gather to show midwestern hospitality to visitors during the celebration…hospitality that is common here all through the year.